Music Therapy
Music Therapy
The Music Well CIC are delighted to be providing a music therapy service to the new Flagship School and to be involved with the children's first experiences of their new school.
The Music Well has been working in the Rye, Hastings and rural Rother area for over ten years, providing music therapy and musical activities to support health and well-being to the local community and beyond. During the pandemic this has been mostly through online music provision. Music Therapy services are being set up in local schools, care centres, homes and to individuals.
Music Therapy is a psychological therapy which uses primarily music, (together with other art forms and verbal discussion as appropriate) to address students' emotional, social and behavioural needs, as determined by the referral and initial assessment. It is one of the arts psychotherapies regulated by the Government body, the Health and Care Professions' Council. 'Music Therapist' is a protected title, awarded to those who have followed an approved master's level professional training in Music Therapy. Music Therapists are highly specialist allied-health professionals.
The Music Well is providing a set of musical instruments kindly funded by SEMPRE (Society for Education, Music and Psychology Research). These will consist of some tuned percussion instruments, a variety of drums, a keyboard, guitar and sounding bowls. These instruments are selected as being suitable for therapy, easily accessible for using improvisation which is considered a useful means of accessing the emotions and enabling children to express themselves.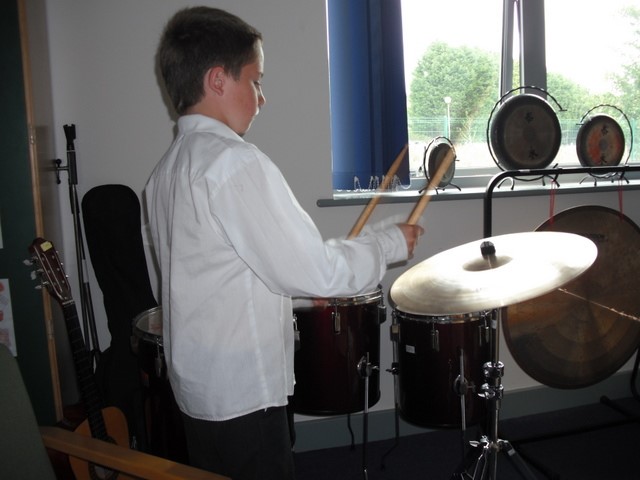 Our thanks also go to Fairlight Arts Trust and Jessies Fund for their support in the funding of this year long pilot.
The Music Therapist providing the service is Yair Katz. Yair has been working for The Music Well for several years, providing services to schools and individuals in the community.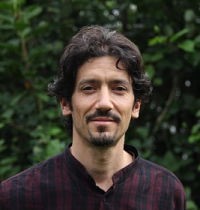 Yair Katz is a registered music therapist. Since graduating in 2011 he has been working as a music therapist full-time, with people of all ages and abilities, at primary and secondary schools, at homes and within the community. Yair is particularly passionate about connecting with neurodivergent young people via music making, using his skills as a songwriter and instrumentalist and working in a personal and fun way to enable them to reach their full potential.
To find out more about Music Well please take a look at their website: The Music Well – WELLBEING THROUGH MUSIC