History
Hi, my name is Helen Kay, and I'm the Founding Member and Chair of Trustees of The Flagship School. The Flagship School is one of a few special free schools in England, whose development was instigated and driven by parents, in our case, joined by educational and health professionals living in the local community who understood the need for the school and were committed to working together to develop a new school for neuro-diverse children with associated social emotional and mental health needs in the town.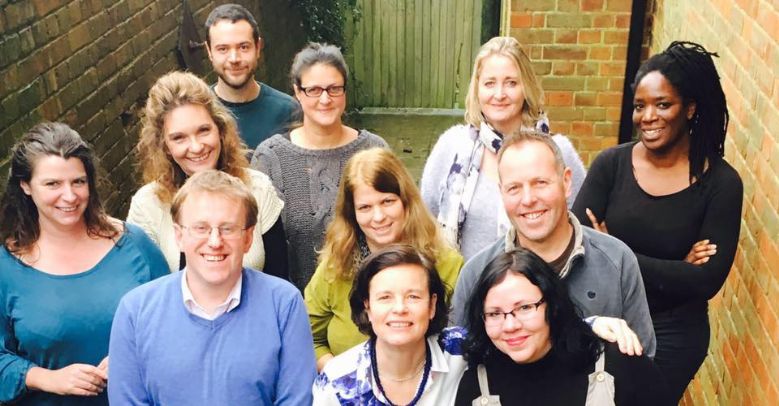 The inspiration behind the school was my son, and the difficulties in finding a school locally that was able to meet his needs.
In discussing this with local parents and then with professionals locally, it became clear that there was a pressing need for a new special school in Hastings, which was focused on implementing a trauma informed approach to meeting the needs of neuro-diverse children and children with additional social, emotional and mental health needs.
And so, the journey to set up the school began. This has involved setting up the Trust, persuading East Sussex County Council to support our school and the DfE to fund the building of the school. It has been an exciting journey, and we have learnt a huge amount. It has at times been frustrating, waiting for years for the right site to be found. We have jumped lots of hurdles, and have grown as a group of Trustees as we have set in place and agreed all the required policies, recruited a fabulous group of staff and agreed on the first cohort of pupils to join the school in September. The majority of the school's Trustees, have been involved in supporting the school from very early in its development – and it is due to their commitment and expertise that we have been able to fulfil our vision of setting up a brand-new school in Hastings.
We are very proud of what we have achieved, as a community of parents and professionals coming together to build a school from scratch. We have huge aspirations for our school and for the positive impact that our school can have on the lives of our pupils. We have been driven, throughout its development, by the thought that our children can and do thrive and succeed, when they are placed in the right environment supported by committed, highly skilled and well-supported professionals.
We have no doubt that we have the right team in place to lead our school into the next stage of its development.