Curriculum
What your child will learn
The Flagship School strives to deliver a personalised curriculum that is appropriate for each learner. Using the National Curriculum as a foundation, we build on this by adopting an individualised approach to learning, delivering an imaginative and stimulating learning experience. Our curriculum is planned in cross-curricular themes with integrated therapy-based activities.
Planning is a collaborative process carried out by teachers and therapists. Separate subject-based lessons allow the pupils to learn specific skills and knowledge. Cross-curricular themes give context and real-life relevance to learners. We only ever use evidence based educational practice to ensure our pupils make excellent progress in attainment, whilst also learning life, social, enrichment and wellbeing skills.
In Key Stage 2, pupils will journey through topics and subject-based lessons. In Key Stage 3, cross-curricular projects will advance, link and complement learning in separate subject classes. At Key stage 4, pupils will have an individualised progressive learning pathway that includes 5 GCSE or equivalent subjects and a life skills curriculum, focused on core communication, relationship and learning skills.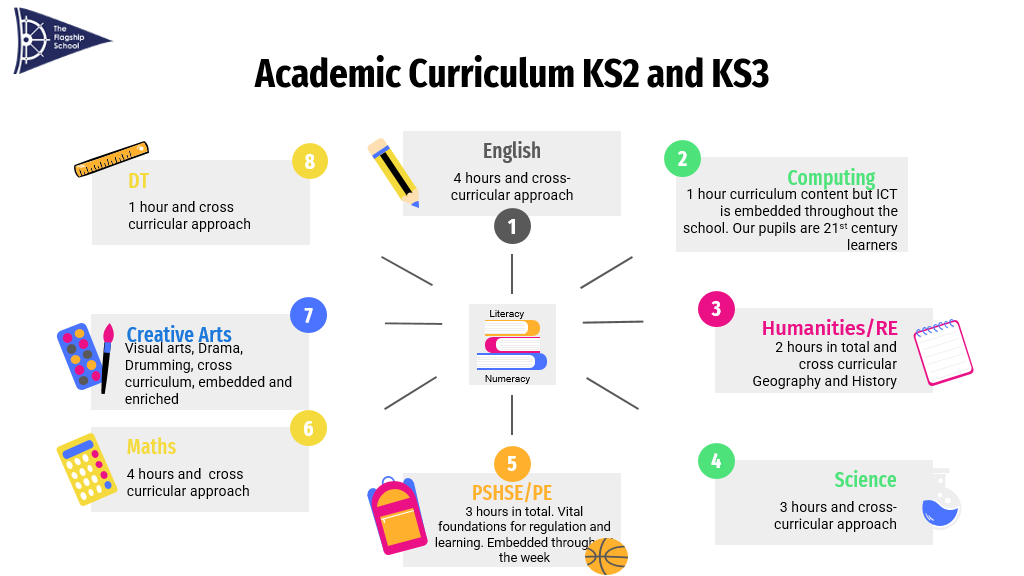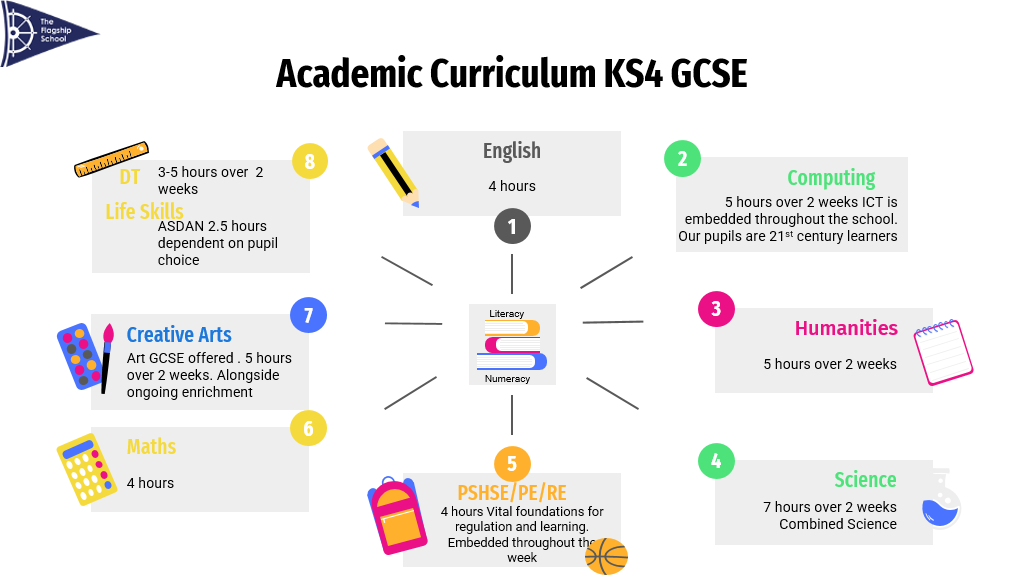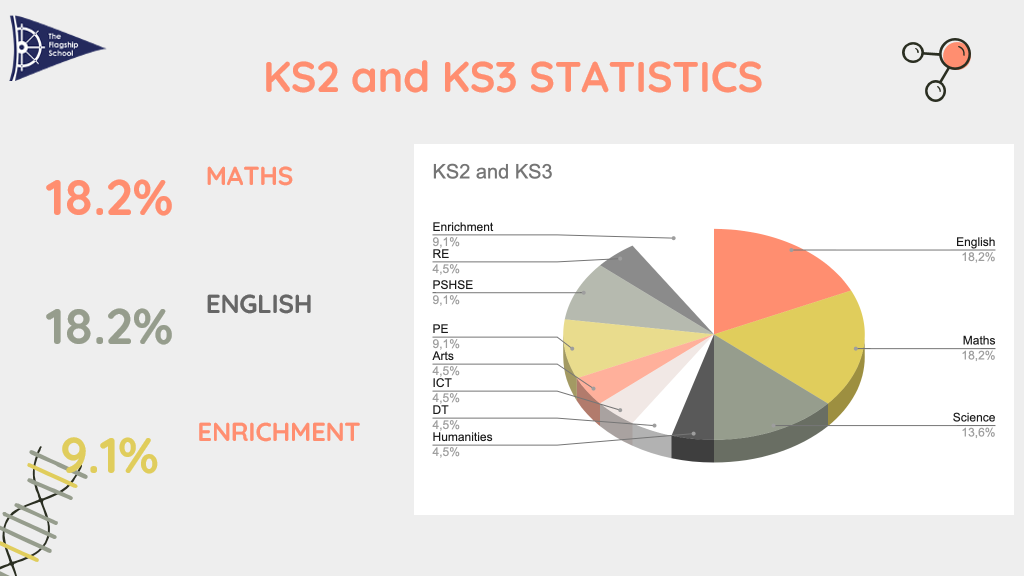 Understanding our pupils needs
The Flagship School curriculum starts with understanding our pupils' Therapeutic/SEMH needs.
This leads to academic success, enrichment and transitioning into the adult world with life skills and respect for self, relationships, community and the world.
Therapeutic and SEMH
Foundational body-based regulation, emotional and language support, grounded in evidence - based neuroscience. Working with brain stem, cerebellum and limbic (emotion) brain.
Academic Success
The ability to use frontal lobe, the cognitive part of the brain, to learn curriculum content.
Enrichment
Using our higher order thinking and creativity using the prefrontal-cortex.
Life skills and character
Respect, justice, civic virtue and citizenship and responsibility for self and others, using the whole brain hemispheric integration.
Social Emotional Learning
Students are encouraged to work on their emotional literacy, for example with games. Professional learning activities are aligned with our students' wellbeing needs.
All of our staff will be trained in neurodevelopmental approaches to teaching and we run trauma informed classrooms. The Autism Education Trust progressions and Autism Good Practitioner training will be used to ensure your child is supported within each of the four themes below All our classes have a teacher and teaching assistant, and many of our lessons are supported by our therapy team. The Curriculum and the school day are organised around a regular routine, with plenty of opportunity for outdoor time, access to the arts, the opportunity to perform and to take part in sporting activities.
If you would like to find out more about any aspect of our curriculum please ask. Details about how to contact us are on our Contact Us page or you can complete and enquiry form.